Album:
The Stu Pidman Band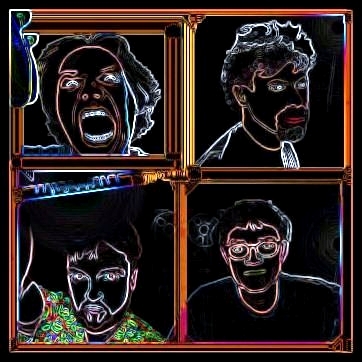 Songs:
A Little Rain With The Shine
About Kill a Machine:

Before returning to Washington in 1999 Ted Reindal decided to pursue a music recording project with musicians and good friends from the Seattle/Western Washington area. EMU/Eric Richardson (vocals, guitar), Ted (bass, guitar), Don Freeborn (percussion), and Marlin Martindale (lead guitar) started rehearsing and arranging songs EMU had written over the prior several years.
Out of 15 songs rehearsed, they recorded the 10 that are shared here. At the time, digital recording had not achieved its current level of sound quality, so the group found a full-scale analog/digital setup at Gung-Ho Studios in Eugene, Oregon. There they started with original analog recordings of these 10 songs, which were then converted to digital for editing. Kill A Machine stood out as something new and unique to the band, and as the layered drums were added by producer Billy Barnett, it emerged as a strong favorite. Listen to Kill A Machine with headphones to fully immerse yourself in the experience as it was recorded.
Game Soundtracks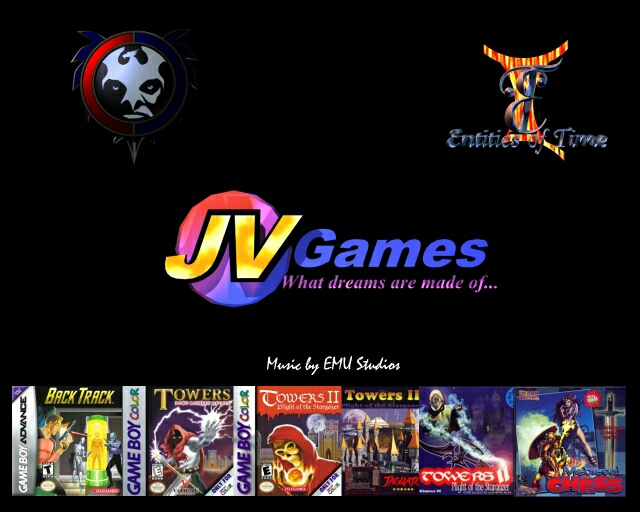 Songs:
Towers II Game Soundtrack
Game Soundtrack Info:

EMU Studios is happy to have worked with various RPG games made by JV Games. The game soundtracks were included in games such as Medieval Chess, Towers II & Backtrack.
More About Towers II Soundtrack:

The music for the game was finished in December of 1993, the game was finished and ready for publication/marketing in early 1994. Unfortunately it took the developers' (JV Games Inc.)
2 years of offering it at CES before it was picked up by Telegames, by that time a lot had changed and the game (at that time) was considered a bit 'dated' for the audio and audio engine, as well the games 3d engine. Via the Atari 'BBS' days (Bulletin Board Systems)I had down/loaded the original 1st version called Towers: Plight of the Stargazer. I liked it so much that I called JV games to register for my 'key' to unlock the upper levels. In talking with Vince Valenti - Programmer Extraordinaire, I mentioned that I was a musician and that I had just purchased my Atari Falcon 030 for recording digital audio (years before PC's did) I had the 'full' whopping 4mb memory (they had only 1mb on their machine). Vince asked if I would like to try composing music for the new Falcon / Jaguar version - Towers II. I jumped at the opportunity and told him how I always wanted to have a 'video theme' type of music in 'what was then considered' an RPG game. So it was in 1994 that this music was finished and available, but unfortunately I missed my 'props' for my idea and effort, as it took another two years before it was published....there, is that enough trivia for ya? E. L. Richardson / aka EMU from emustudios.com Music composer for JV Games of the following titles: Towers II Atari Falcon, Atari Jaguar, PC, Game Boy Medieval Chess PC, Atari Falcon BackTrack PC, Atari Falcon, GameBoy Advance James Bond: NightFire GameBoy Advance
Singles
*Most singles are presented as a LoFi track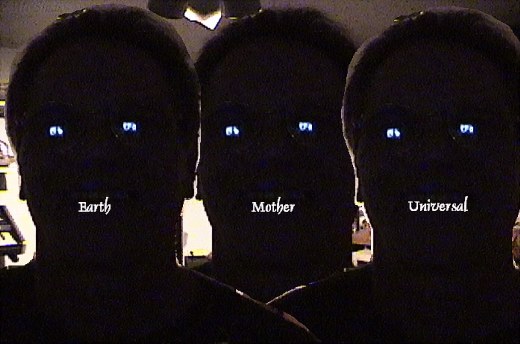 About EMU Studios
I started listening to a variety of music as a small child. My mother Margie was a musician and had a diverse collection. My favorites were classical, even when the Beatles and Rolling Stones were blowing the roofs off of mainstream music. Radio stations were changing to rock-n-roll, but I enjoyed listening to Classical music in balanced regularity. Some of my favorite songs from the early days were Hank Williams' "I'm So Lonesome I Could Cry" (1949) and "Can't Get Used To Loving You" by Andy Williams (1963) when the musical arrangement caught my ears. At age 7, I started taking coronet lessons when my school music teacher offered them after school.
Then, at age 8, after seeing and hearing Elvis perform "Jailhouse Rock," I was inspired and knew what I wanted to do. I threw out the coronet and picked up an old beat up 6-string guitar. The guitar hung in my room for almost a year unused, but every now and then I'd walk up to it, strum the strings, listen and watch them vibrate and remember the Jailhouse Rock movie clip. Then one day I picked it up and proceeded to learn to play.
I've always had a desire to encompass the playing, singing and wordsmithing of music.
-Eric Richardson, EMU Studios